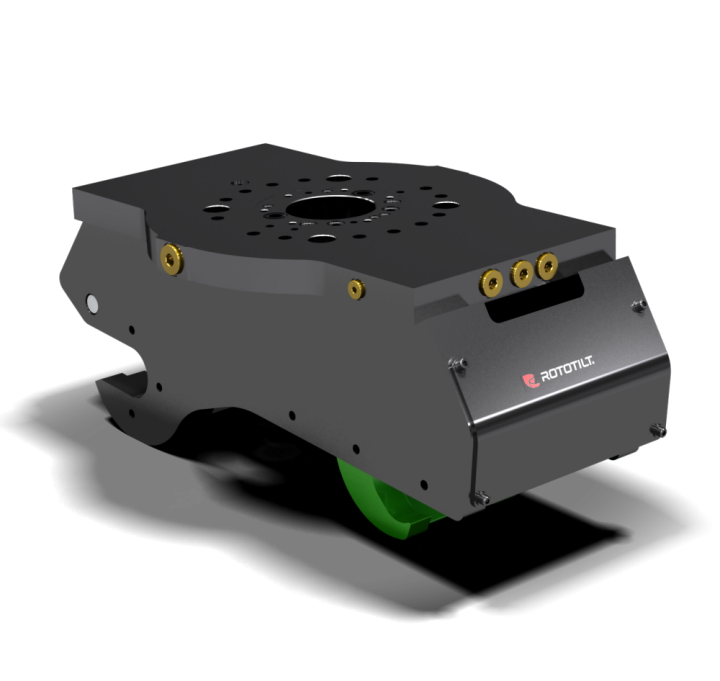 Pin grabber
This optimally adapted pin grabber solution enables you to pick up attachments very easily and safely. Use the Rototilt® tiltrotator to rotate and tilt buckets or other tools.
If the machine is equipped with a separate high flow circuit; we make it possible to operate high flow demanding tools below the Rototilt® through our high flow swivel function. This allows continous rotation of high flow attachments for maximum operational flexibility.
Choose between swivel with high flow capacity (up to 53 GPm at 3625 Psi) or an extra function which makes it possible to switch between two hydraulic functions under Rototilt®.
The Rototilt® pin grabber reduces the number of external hydraulic hoses, which have been replaced by internal channels. This simplifies servicing and machine uptime.
A safer workplace for everyone with mechanical and hydraulic tool locking. We have also included load holding valves in the tilt cylinders to ensure safe lifting even if the hydraulic pressure in the machine drops. It ensures safe lifting in crucial moments with high flow tools.
Use of existing buckets and tools.
Increase in safety through secure locking. Front and/or rear lock retains the tool if a malfunction should occur.
High flow rate capacity for operating all your tools.
Additional load stability through built-in load checks in the tilt cylinders.
TECHNICAL SPECS
High flow swivel with 7 channels.
1 high flow circuit
1 extra circiut
1 quick coupler circuit
1 drain channel
12-channel electrical swivel. Max 2 amp per channel.