1978-1985
1978-1985
1978
The company developed a hydraulic rotator that could rotate unhindered through 360 degrees.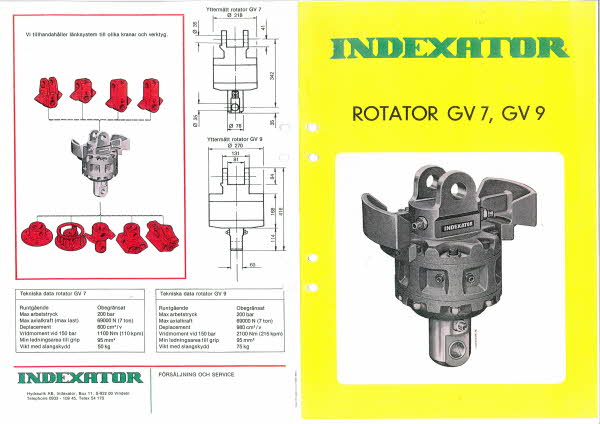 1983
Indexator is acquired by Allan Jonssons children Anders, Hans and Liselottie. Åke Karlsson joins as a partner. Operations transition gradually to solely rotator production.
1985
Indexator, with an eye on the construction industry, begins looking for opportunities to develop its rotators.