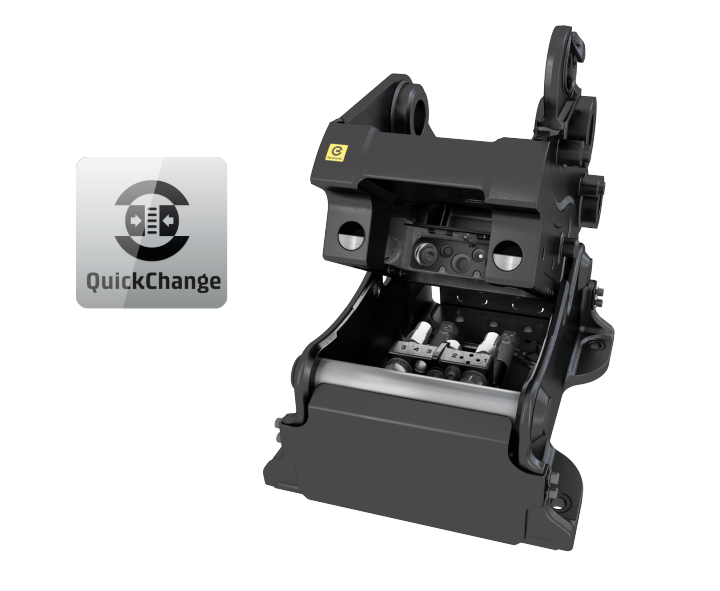 Machine Coupler MC-QC70
With a QuickChange™ machine coupler, you can make automatic hydraulic tool changes without leaving the cab. For example, you can easily set aside the tiltrotator as needed and quickly switch between different tools. The SecureLock™ safety solution is standard. It saves time, raises efficiency and increases safety around the machine.
Machine couplers with QuickChange™ use the same basic design as other machine couplers, including SecureLock™, and follow the S standard.
As each excavator has its own excavation geometry, having a machine coupler in harmony with this is important. Our design with welded side plates ensures that the machine coupler is optimized based on those key dimensions of the base excavator. Rototilt machine couplers are manufactured with a frame of tempered cast steel with a broad coupling mechanism for long service life. Together with Rototilt's tiltrotator and tools, unique excavation geometry is maintained as all parts interact with each other.
Technical data
Weight, from

215 kg

215 kg

Permitted positive torque

300 kNm

300 kNm

Permitted max. load, lift hook

8000 kg

8000 kg

Max. weight class, base machine/excavator

30000 kg

30000 kg

Max working pressure

35 MPa

35 MPa

Min number of couplings

2

2

Max number of couplings

5

5

Flow at 3 bar ∆p 1"

381 l/min

381 l/min

Flow at 3 bar ∆p 3/4"

225 l/min

225 l/min
Flow at 3 bar ∆p 1/2"

79 l/min

79 l/min
Measurement specification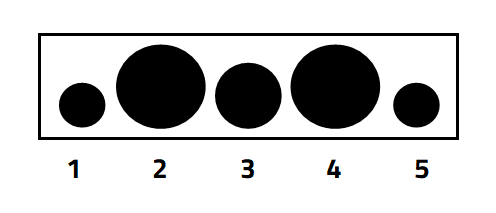 MC-QC70
.Position
Coupling size
Coupling size
1
1/2"
1/2"
2
1"
1"
3
3/4"
3/4"
4
1"
1"
5
1/2"
1/2"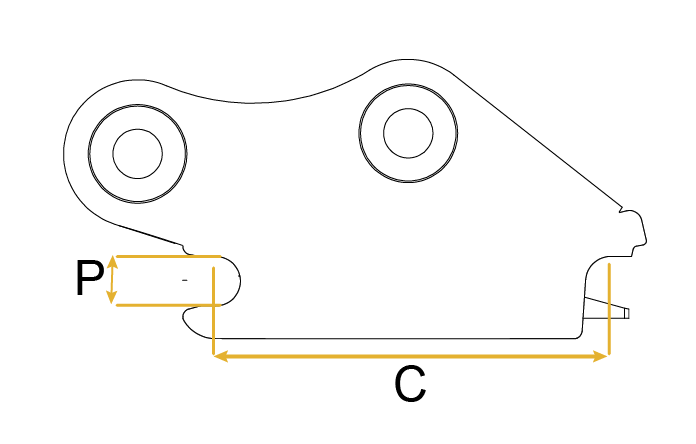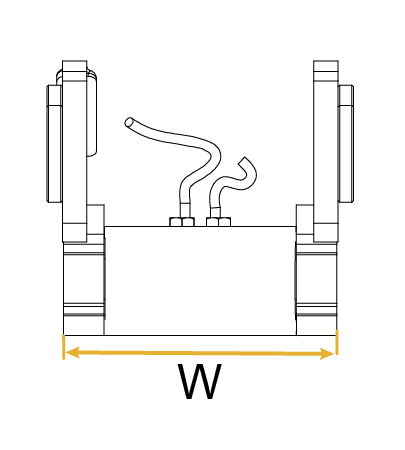 Fixing
C
600 mm
Coupling size
P
70 mm
1/2"
W
448 mm
1"