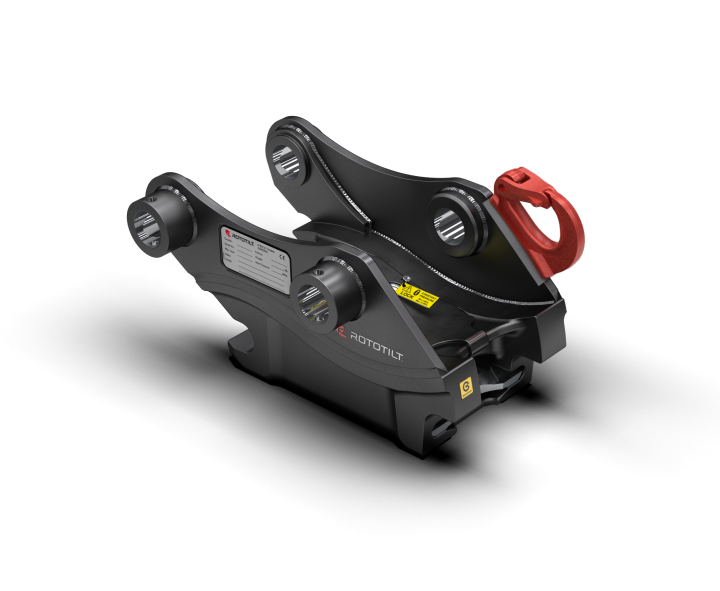 Machine Coupler S70
As each excavator has its own excavation geometry, it is important with an adapted machine coupler dimensioned to support this. The design with welded side plates ensures that the machine coupler is optimised according to the size of base machine/excavator.
Rototilt's machine couplers are manufactured with a shell of quenched and tempered cast steel with a wide attachment for a long service life. A heavy-duty locking wedge design gives a completely play-free machine coupler with well protected and
few component parts.
Technical data
Weight, from

205 kg

205 kg

Permitted lock pressure, min

30 bar

30 bar

Permitted lock pressure, max

120 bar

120 bar

Opening pressure

350 bar

350 bar

Permitted positive torque

300 kNm

300 kNm

Permitted max. load, lift hook

8000 kg

8000 kg

Max. weight class, base machine/excavator

30000 kg

30000 kg
Measurement specification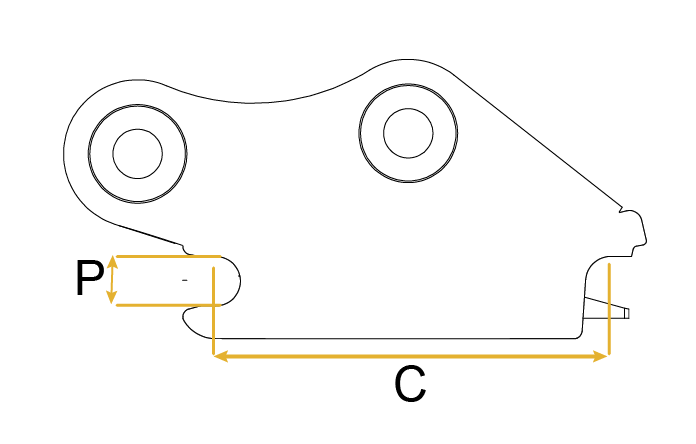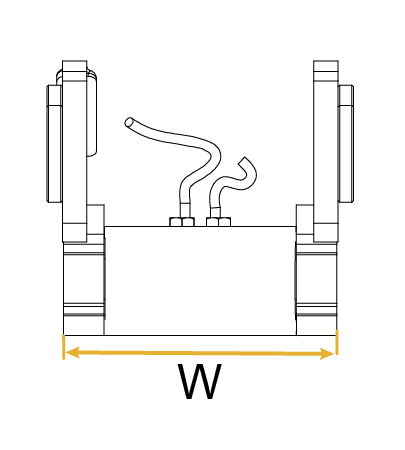 MC-S70
C
600 mm
600 mm
P
70 mm
70 mm
W
448 mm
448 mm