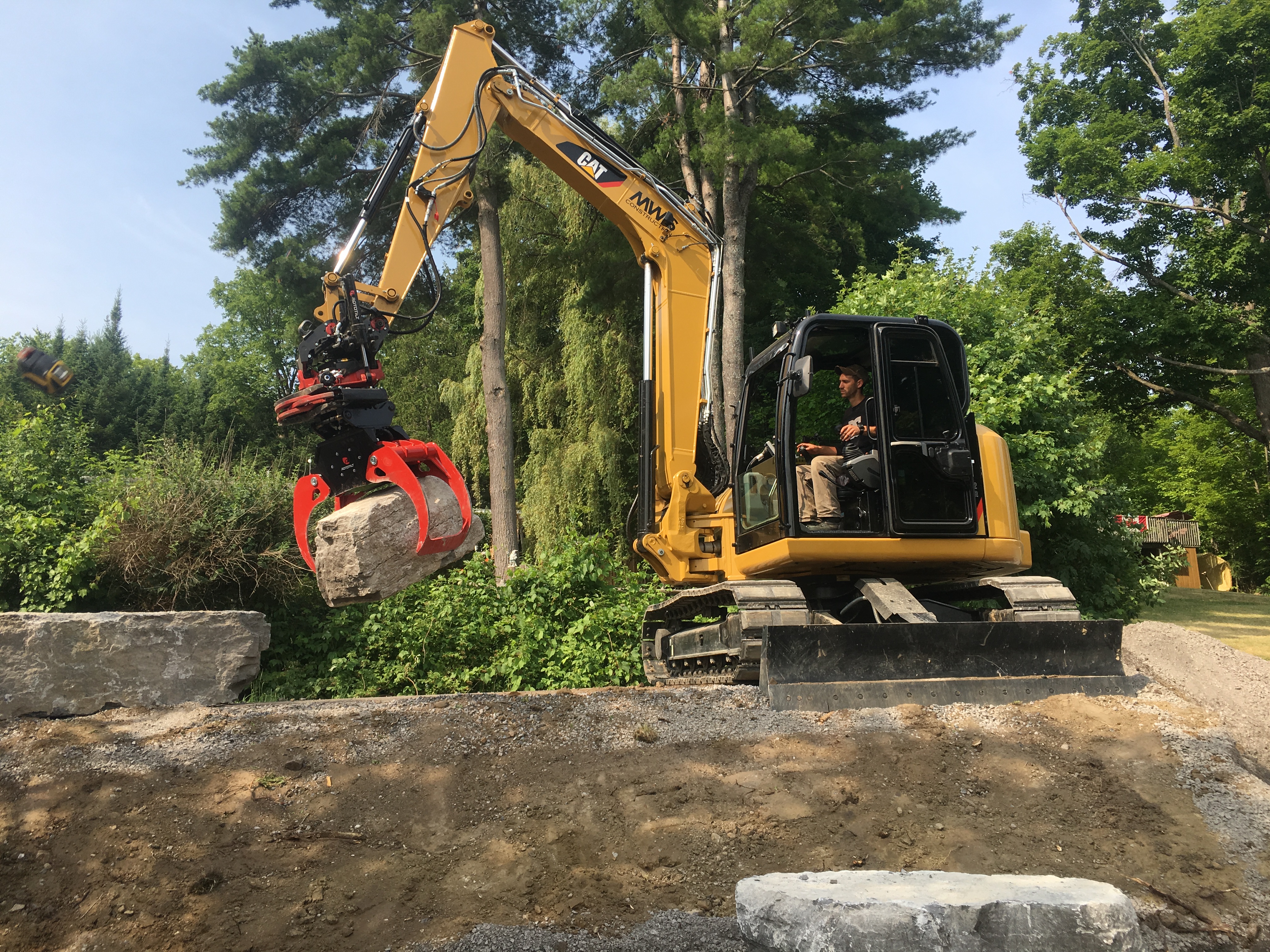 Multi grapple – the optimal utility tool
The versatile multi-grapples have many areas of application: sorting, picking, etc. This is the optimum utility implement which, just like the heavier sorting grapple, is customized for Rototilt®. 
Rototilt MG are extremely robust, have a durable design and their focus on safety and strength mean that they are ready to take on the truly tough jobs. At the same time, we have placed a greater emphasis on flexibility and serviceability.
The MG series is suitable for all tiltrotators, which means contractors can use their excavators to their full potential.
VERSATILITY
The versatile MG have many areas of application for handling all types of materials. It's the ideal utility tool for contractors who want to take on additional, supplementary jobs.
QUALITY
The MG series boasts quality and safety down to the smallest detail. Expander pins for simple readjustment, increase service life and reduce service costs. Impressive clamping force and great width for even better handling. The grapple arms have dual connecting rods for maximum strength and durability.
The multi grapples also have cushioned cylinders which automatically decelerates the grapple arms at their fully open position. This eliminates shocks and wear and increases service life. Because there is a size to fit every Rototilt® tiltrotator, operators enjoy a perfect combination of power,
versatility and weight.



Your tools as a part of Rototilt QuickChange™
Rototilt QuickChange™ is a fully automatic quick coupler system, especially developed for Rototilt tiltrotators, machine couplers and tools. This means that you can change hydraulic tools without leaving the cab.