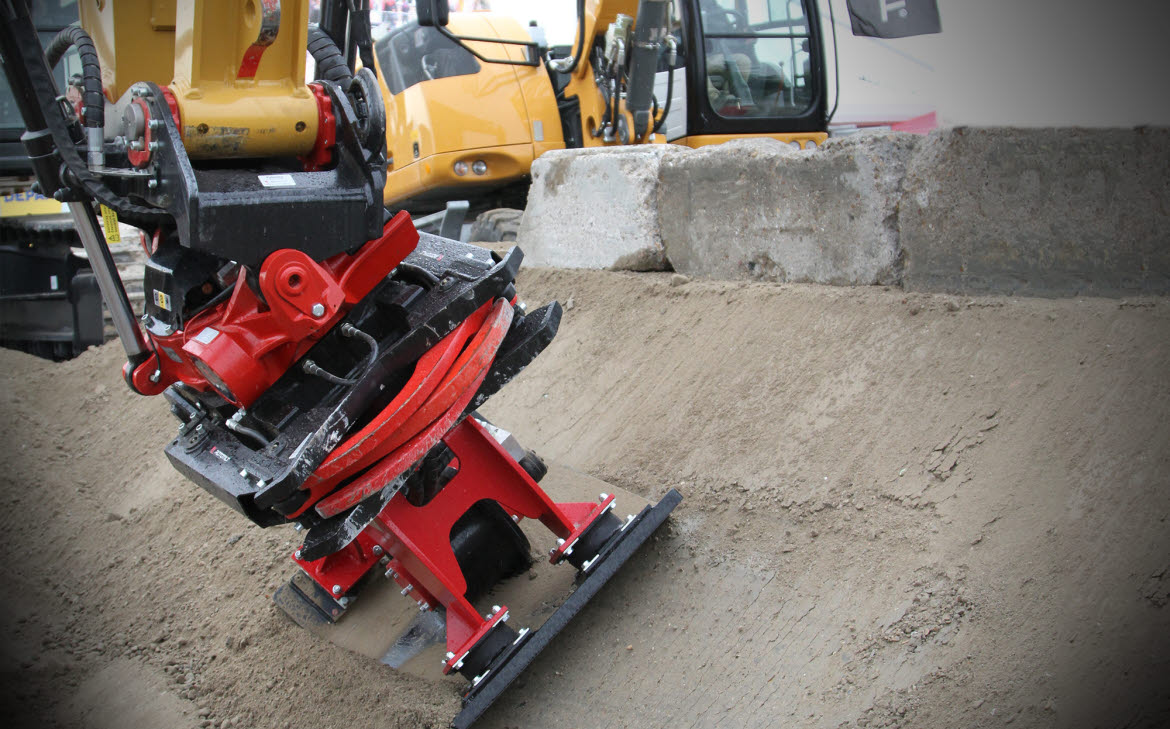 High-flow swivel – power for high-flow tools
A new type of high-flow swivel and the option of connecting an electrical swivel gives even greater flexibility for the customer to use different sorts of high-flow worktools.
HFS (High-Flow Swivel) allows a flow of 200 liters/min at 300 bar and entirely new opportunities to use different types of hydraulic worktools: Sweeper roller, compactor, sorting grapple and multi-grapple.
The swivel is also fitted directly to the quick coupler to minimize the risk of leaks, reduce drops in pressure and increase flow capacity.