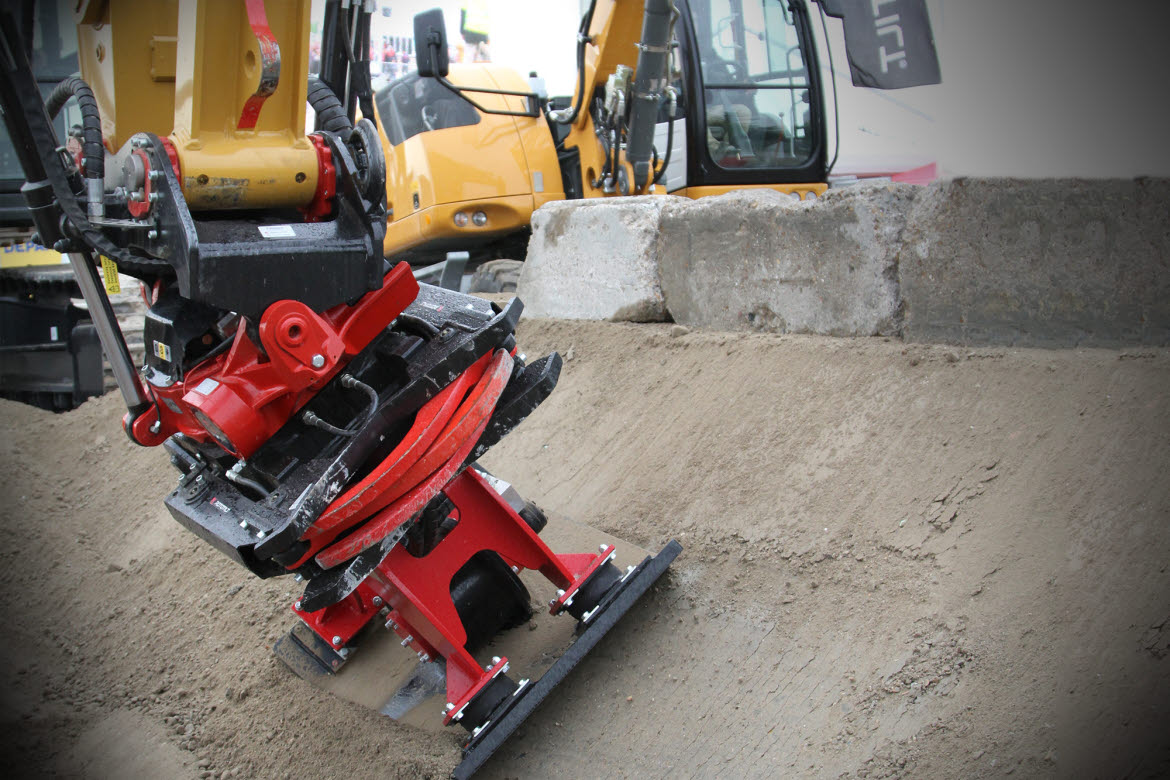 Run large flows through the tiltrotator
If your tools require high flows, you can choose HFS, a high flow swivel that lets you run the functions directly through the tiltrotator. This gives you unlimited rotation of your tools and eliminates the need for separate hose routing to the tools.
HFS can handle a flow of up to 200 litres/minute and maximum 300 bar with very low pressure drops. The swivel use the channels in the quick coupler, on the underside of the tiltrotator. It eliminates the use of hoses, which reduces the risk of leakage and minimises the need for maintenance.
HFS enables the use of several types of hydraulic tools, such as sweeper brushes, ground vibrators, mowers, etc.
Read about ICS's smart functions below.