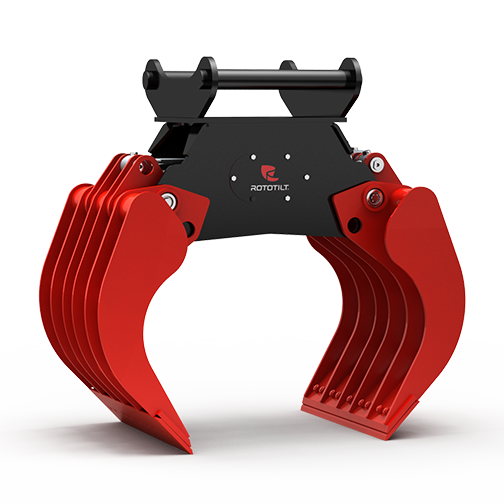 The perfect combination
By offering a whole range of optimized grapples, we can guarantee that you will never find yourself trying to work with too flimsy a grapple for your job or too heavy a grapple for your machine.
With their focus on safety and strength, and an extremely robust, hard-wearing design, the MG/SG grapples are ready for truly tough assignments. At the same time we have paid great attention to flexibility and serviceability.