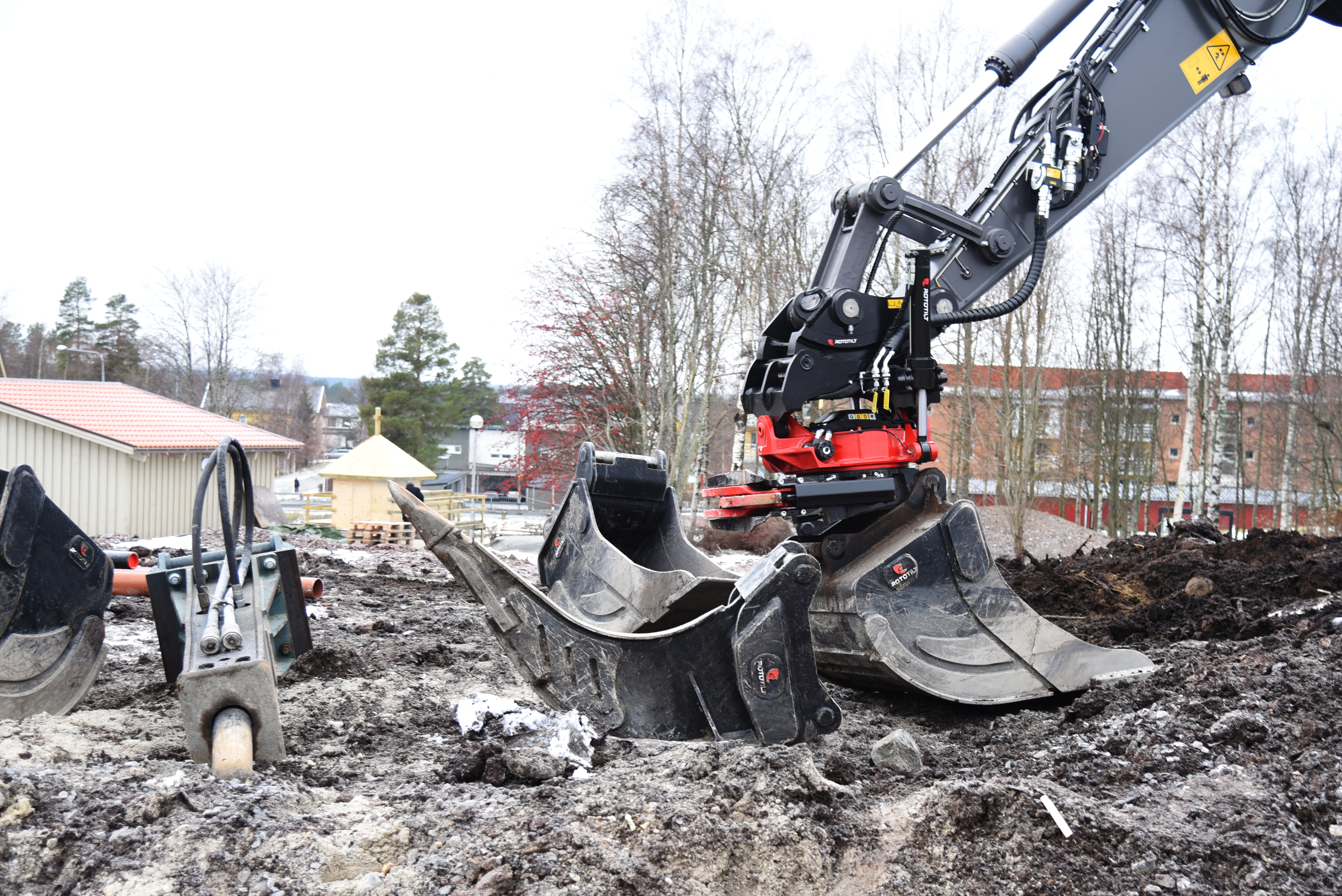 Buckets that optimise power and versatility
Our specially designed bucket line works optimally alongside Rototilt's tiltrotators, machine coupler and control system. They are robust and sturdy buckets that combine weight, design and durability in the best possible manner. Our bucket families include buckets for all excavators between 1.5 and 40 tonnes.
Rototilt's buckets are renewing the relationship between weight and durability. Instead of increasing the thickness of the material, we have increased the quality, as well as maximising the reinforcement where it is are really needed. All of these strategically positioned wear zones – on wear steel, ribs, side plates, etc. – are made from special steel with a hardness of 500 Brinell, while curved surfaces are reinforced with 450 HB steel. Overall, this is increasing the durability of the buckets by an incredible 30% compared to other premium buckets.
In addition, the buckets are among the very lightest on the market. In some cases they are up to 200 kg lighter, delivering both good fuel economy and an unbeatable service life.
Customised roof angle for Rototilt's tiltrotator and machine coupler
Maximum excavation geometry: Easy to gain access and the material releases better from the edges
Extra durable: High-quality steel (HB 450 and HB 500) in exposed sections
Reinforced bucket roof: Strengthens the roof and minimises the risk of cracks
Optimised weight: More power and reduced fuel consumption
Optimised design: Each bucket models has a unique design that is tailored to its specific purpose