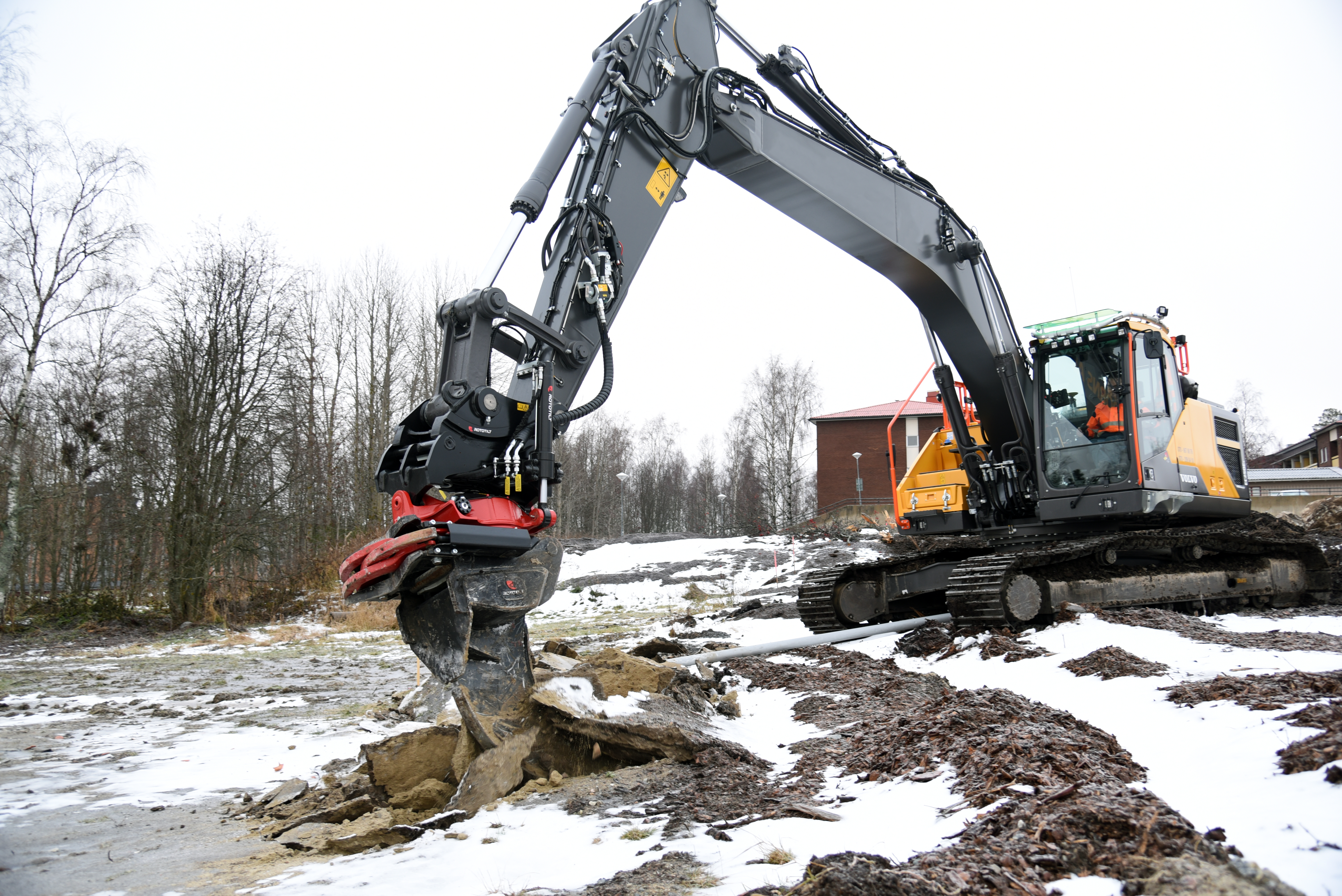 Ripper for effective work in frozen or hard ground
Rototilt's ripper is the perfect tool when you want brute breakout force. Designed for many years of productivity.
With a more robust design and wear-resistant HB450 steel front, rear and sides, Rototilt's ripper is ready for truly demanding work. The ripper is optimised for Rototilt's machine couplers, allowing for maximum breakout force. It also has a reinforced attachment frame to withstand high breakout torque. And with easy wear part replacement, this is a tool designed for sustained productivity. The ripper is equipped with a J series tooth system as standard.