Transform you excavator. And your business.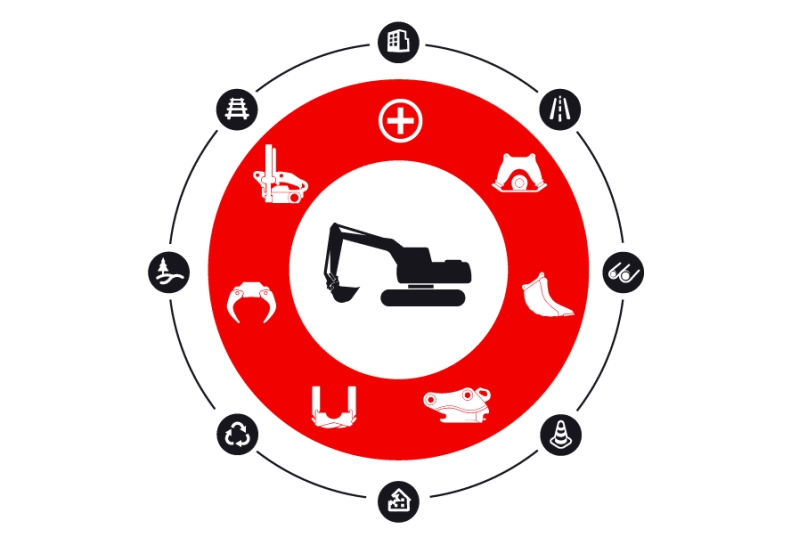 DISCOVER WHAT ROTOTILT® CAN DO FOR YOU.
With over 30 years of experience, Rototilt® is a tremendous example of versatility, transforming excavators, old and new, into efficient multifunctional tool carriers. The tiltrotator allows excavators and backhoes to perform almost every function required on the job site using limited space and reduced manpower. With 40° tilt and 360° rotation, you can expedite a greater variety of work while increasing safety on the work site.
As a contractor, you know that everything is connected. You can rely on your machine, your tools and your peripherals. That's why Rototilt persistently continues to extend the limits for what is possible in terms of tiltrotators and tools for true professionals. Our razor sharp focus is your everyday life. Here we describe briefly how Rototilt gives you distinct advantages in your work, and makes it possible to take on more and more profitable tasks.
Rototilt® grows your business. From general excavating to back filling, grading and anything you can think of...
Rototilt® will become your every day go to money making machine!