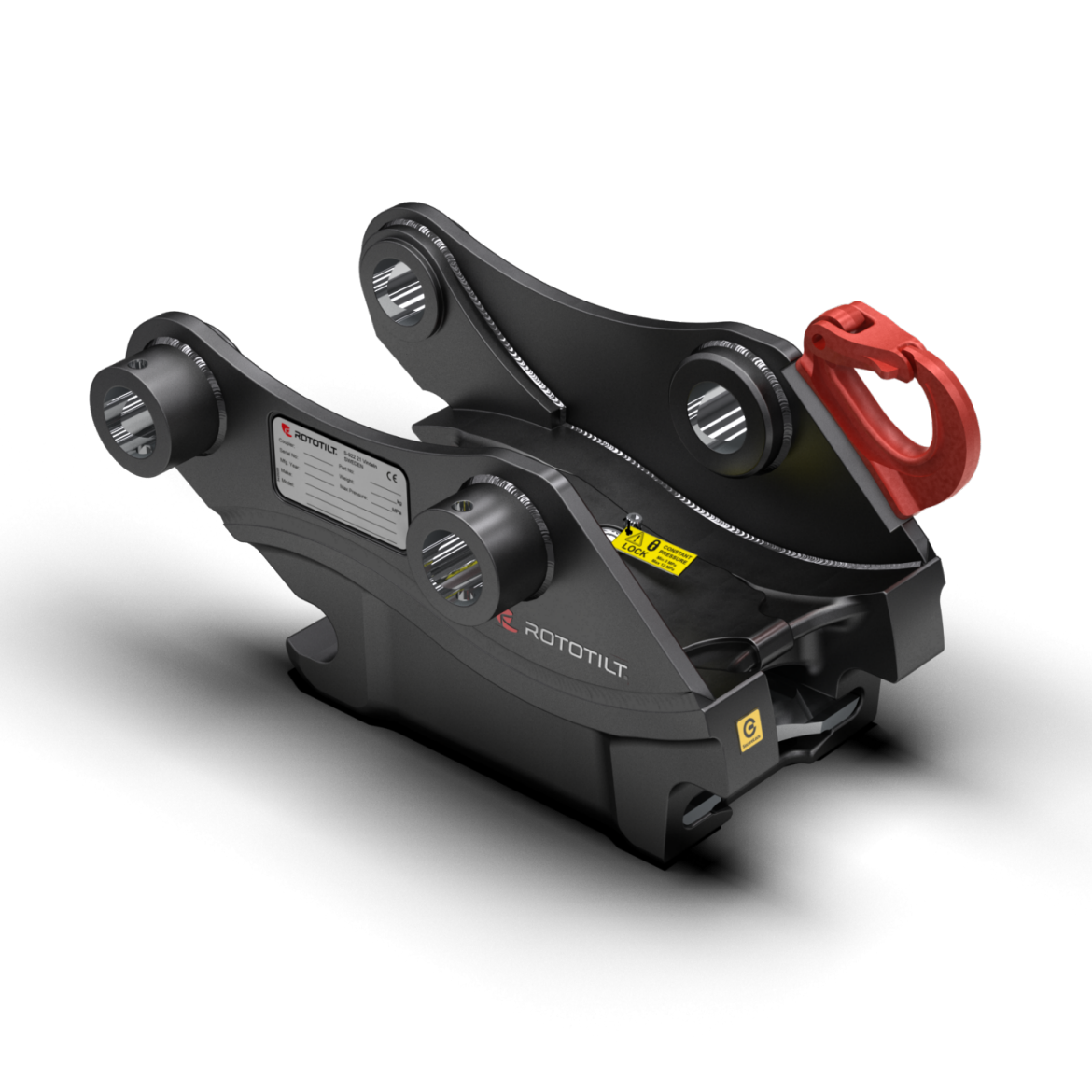 The next generation of machine couplers
No chain is stronger than its weakest link. Our machine coupler means we can offer contractors an optimised package with machine coupler, tiltrotator, control system and tools. All parts of the chain are designed for harsh conditions and to interact with each other.
Rototilt presents a new generation of powerfully dimensioned machine couplers. No other coupler available on the market offers the same combination of durability, optimised excavation geometry and safety.
Machine couplers from Rototilt eliminate the risk of swinging or dropped tools thanks to the world-leading locking system SecureLock™ being integrated in the coupler.
As each excavator has its own excavation geometry, an adapted machine coupler is dimensioned to support this.
Rototilt's machine couplers are manufactured with a shell of quenched and tempered cast steel with a wide attachment for a long service life. A heavy-duty locking wedge design gives a completely play-free machine coupler with well protected and few component parts.
The machine couplers are optimised for the ICS control system in combination with SecureLock™, but can also be combined with Rototilt's other control systems.
Dimensioned for large breaking forces
The lock cylinder retains the tool even with a pressure drop
Large contact surfaces counteract wear
Play-free design with powerful locking wedges
Safe locking with SecureLock™