Better overall economy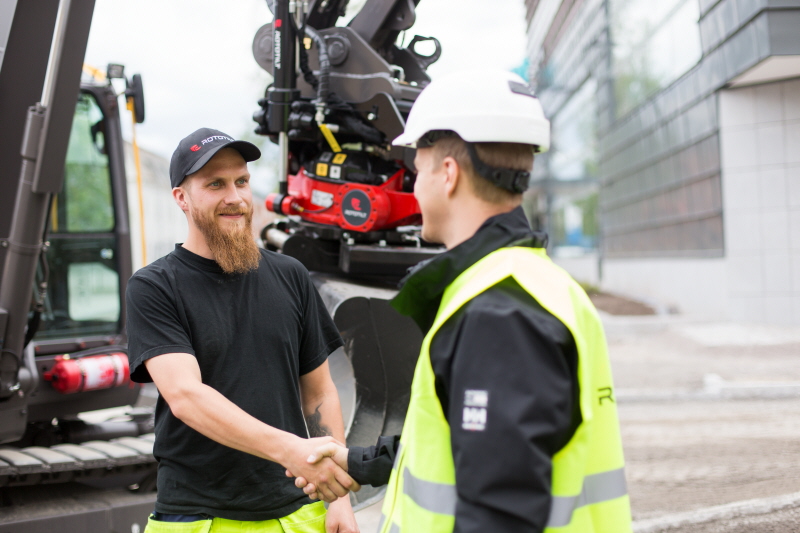 Save time
Your jobs go faster. Our customers say they are 30 - 50% more efficient at most types of jobs when using Rototilt's tiltrotator system.
Save fuel
Fewer movements and a tiltrotator with efficient hydraulics minimises fuel consumption and provides significant savings in fuel costs.
Make more money
Your excavator becomes more flexible and you can take on more kinds of jobs, and get them done faster and with less manpower.
Higher quality
Results of your work will improve Higher precision and better quality.
Greater flexibility
With the tiltrotator system from Rototilt®, fewer machines are needed. With a tiltrotator, you can take on jobs that would otherwise require several different machines.