We are hiring: Business Development / Inside Sales - Construction Equipment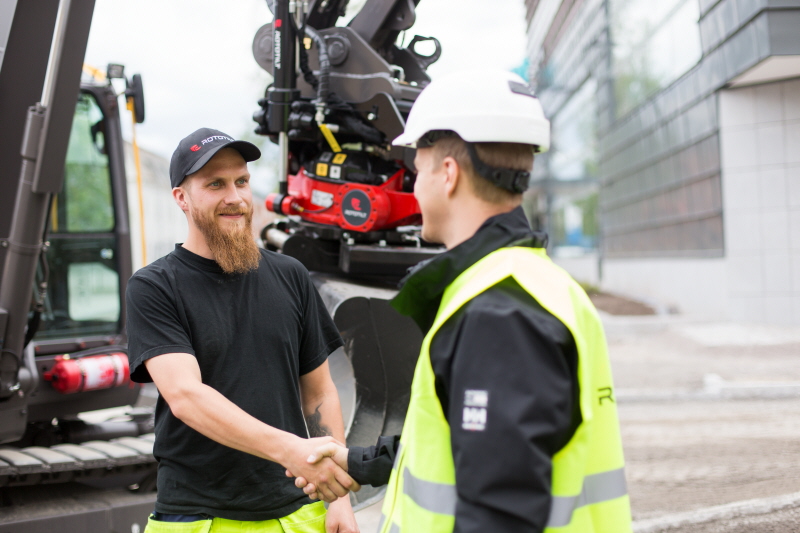 The Business Development / Inside Sales Representative is responsible for identifying, sourcing, and discovering new lead opportunities that could benefit from Rototilt's Product Offering. As the first line of contact, you will be responsible for understanding the needs and challenges of the potential customers. Speaking to the functionality and value of our solutions and facilitating a sale with one of our Account Managers.
Rototilt Inc. offers a new and innovative way for excavating contractors to work, so there is a lot of new business opportunity to uncover. You will be encouraged to find creative ways to connect with our target customers and further develop brand awareness. You will function as the first line of contact with prospective clients and try to get the most of our leads.
This Inside Sales / Business Development role will also assist with some of the companies Marketing demands based on the successful incumbents' experience. This role may be required to manage the creating of content for our social media platforms, coordinating our open houses and trade shows, and assisting with generating marketing material. Therefore, a preference will be given to individuals that have experience in a marketing background and coordinating events.
Key Skills and Experience
Work out of our Brantford office, and take incoming lead requests from the new/uncovered markets.
Possess a solid work ethic and a "Do what ever it takes" attitude to achieve your goals.
Have refined communication and sales skills with a proven history exceeding sales targets.
Responsible for Data entry into CRM system for new End User, and New Dealer info (Company Structure/Location) outside any already assigned regions.
Assist Regional Managers with Quote entry into the CRM system while they are travelling or attending meetings/tradeshows.
Actively deal with leads coming in from our new product guide and follow up with outstanding quotes.
Actively work to uncover new opportunities across the different markets in NA.
Build the Dealer/End User Database in non covered markets to create a clear picture of regional/industry interest across NA.
Organize and manage all trade show activities, including but not limited to:
Booking of trade show booths, Hotels, and equipment.
Prepare trade show marketing materials. Such as backdrops, roll up banners, tents, trade show videos etc.
Assist to prepare and plan all marketing activities around trade shows and open houses.
Attend various trade shows to assist with lead tracking and marketing activities.
Minimum 2 years sales experience in the construction industry.
Must be able to communicate effectively, both orally and in writing.
Customer Focused - finely tuned customer sales skills.
Strong time management and prioritization skills
Must be computer literate.
Willingness to learn about the products we sell.
Positive, sales-oriented personality.
Business-like, professional appearance.
Post-Secondary degree in Business, Sales, or Marketing designations.
Familiarity with Construction processes and technologies
Valid passport required. This role may entail occasional travel across NA or occasionally overseas.


If you are a high energy, self-motivated individual who thrives in a team-oriented environment, customer service focused environment, who works well under pressure and possess strong leadership skills, please submit your resume by e-mail in confidence to: