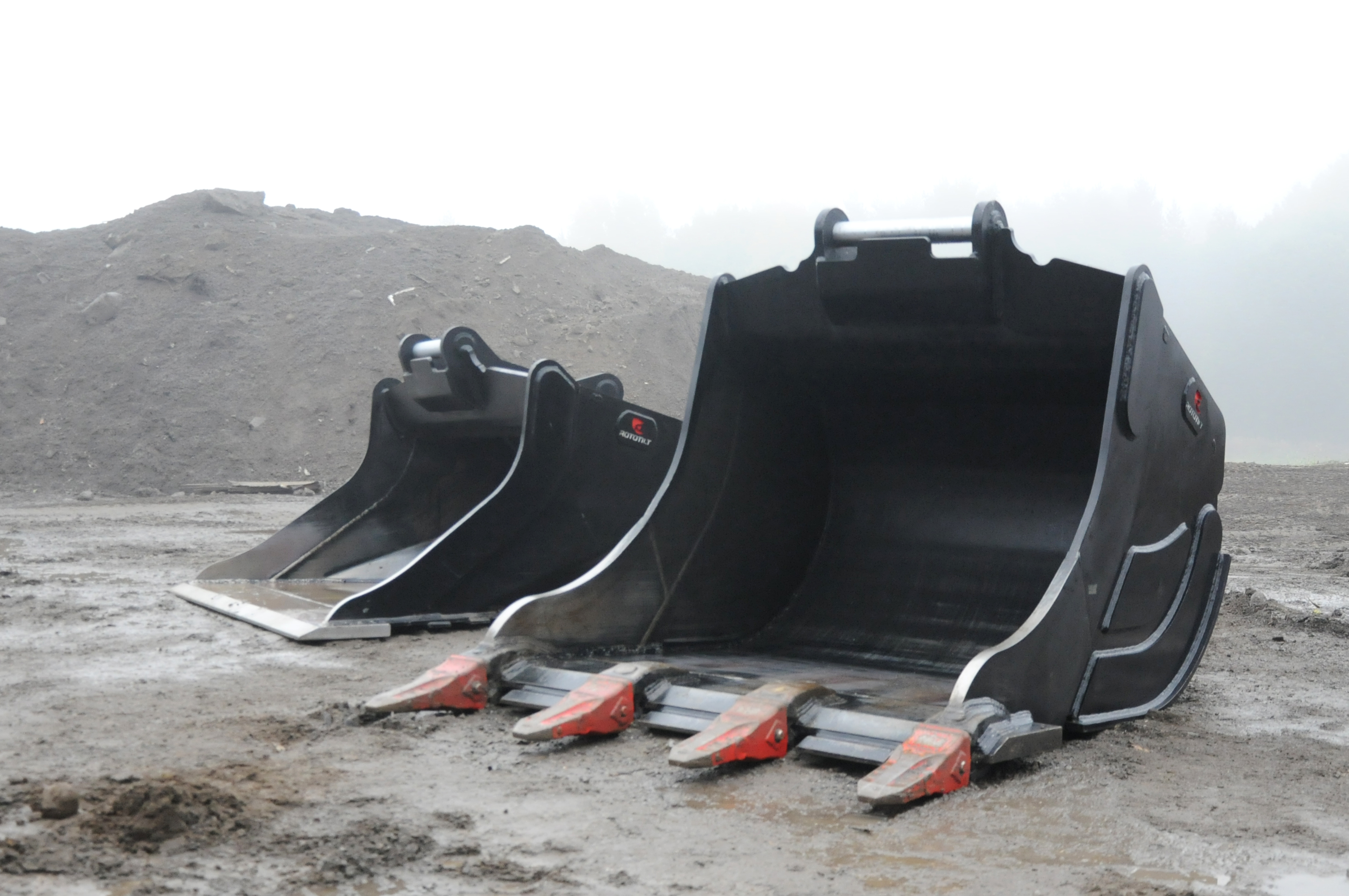 Excavation buckets
To ensure you can handle more demanding jobs, you need our excavation bucket.
The shape of our powerful excavation buckets means that they can quickly and efficiently penetrate materials and easily fill the buckets. Bucket weight is optimized for Rototilt tiltrotators so that all power can be used for digging. When you're excavating under difficult conditions, this bucket will prove to be a reliable tool offering high capacity. Can be equipped with the J-tooth system or blades.
Optimized weight: More power for digging and excavating
Customised roof angle for Rototilt's tiltrotator and machine coupler
Optimized excavation geometry: Easy to gain access and the material releases better from the edges
Reinforced bucket roof: Strengthens the roof and minimizes the risk of cracks
Intermediate blades in 500 grade (Half Arrow) located between the teeth
J-tooth system in high quality steel with self-sharpening teeth.
TOOTH SYSTEM
Our tooth system is a tried and tested J-system that can withstand truly heavy duty use. The system has been designed for all applications where high penetration, strong impact resistance and long service life are essential. The teeth are cast in high quality wear steel, are self-sharpening and have a design that gives the bucket especially good digging properties. The teeth are locked from the side with locking pins and rings, and are easy to attach and replace. For the buckets designed for the very largest machines, we have also angled the outer teeth by 4° in order to reduce wear during really heavy digging.