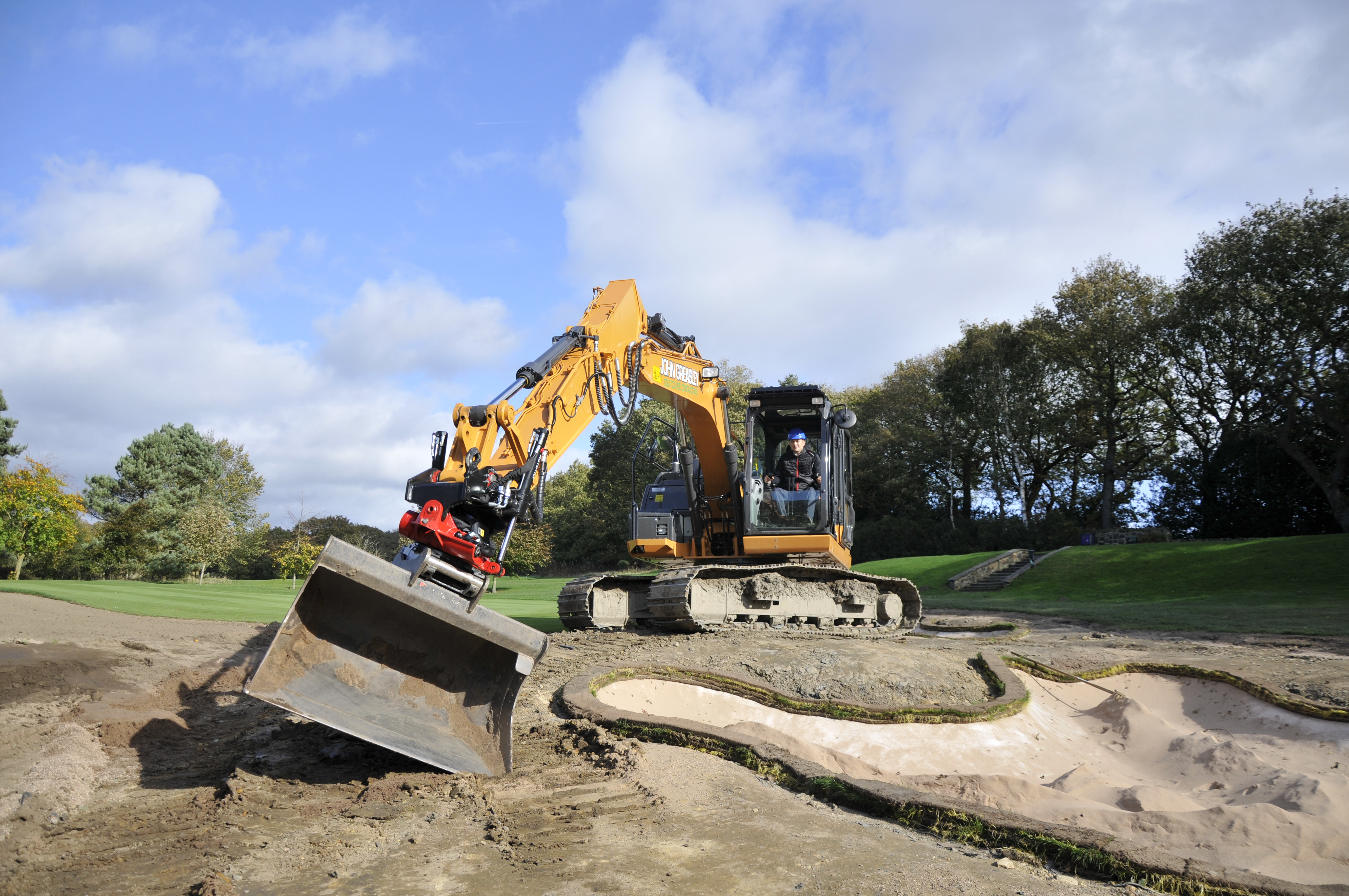 Grading buckets
Our grading bucket enables you to carry out your grading work more efficient. Thanks to smart material selections and a well thought out design, we have managed to combine low weight with a robust construction. The result is a strong, versatile bucket that makes your grading work easier.
The bucket's bevelled corners, customized roof angle, long and flat floor and tapered design are some of the unique features that make the grading bucket a profitable tool.
With an optimized roof angle, you can easily rotate the bucket without dropping material. The tapered shape of the grading bucket makes it easier to fill with material, and the material also releases better. All with the aim of enabling you to work faster and more productively. The fact that the bucket cuts easily through the material with minimal resistance is also important, as it has a direct positive impact on your fuel efficiency.
Customised roof angle for Rototilt's tiltrotator and machine coupler
Optimized excavation geometry: Easy to gain access and the material releases better from the edges
Extra durable: High-quality steel (HB 450 and HB 500) in exposed sections
Reinforced bucket roof: Strengthens the roof and minimizes the risk of cracks
Dual function wear ribs: Protect the bucket and ensure that the material is not compacted too firmly
Optimised weight: More power and reduced fuel consumption