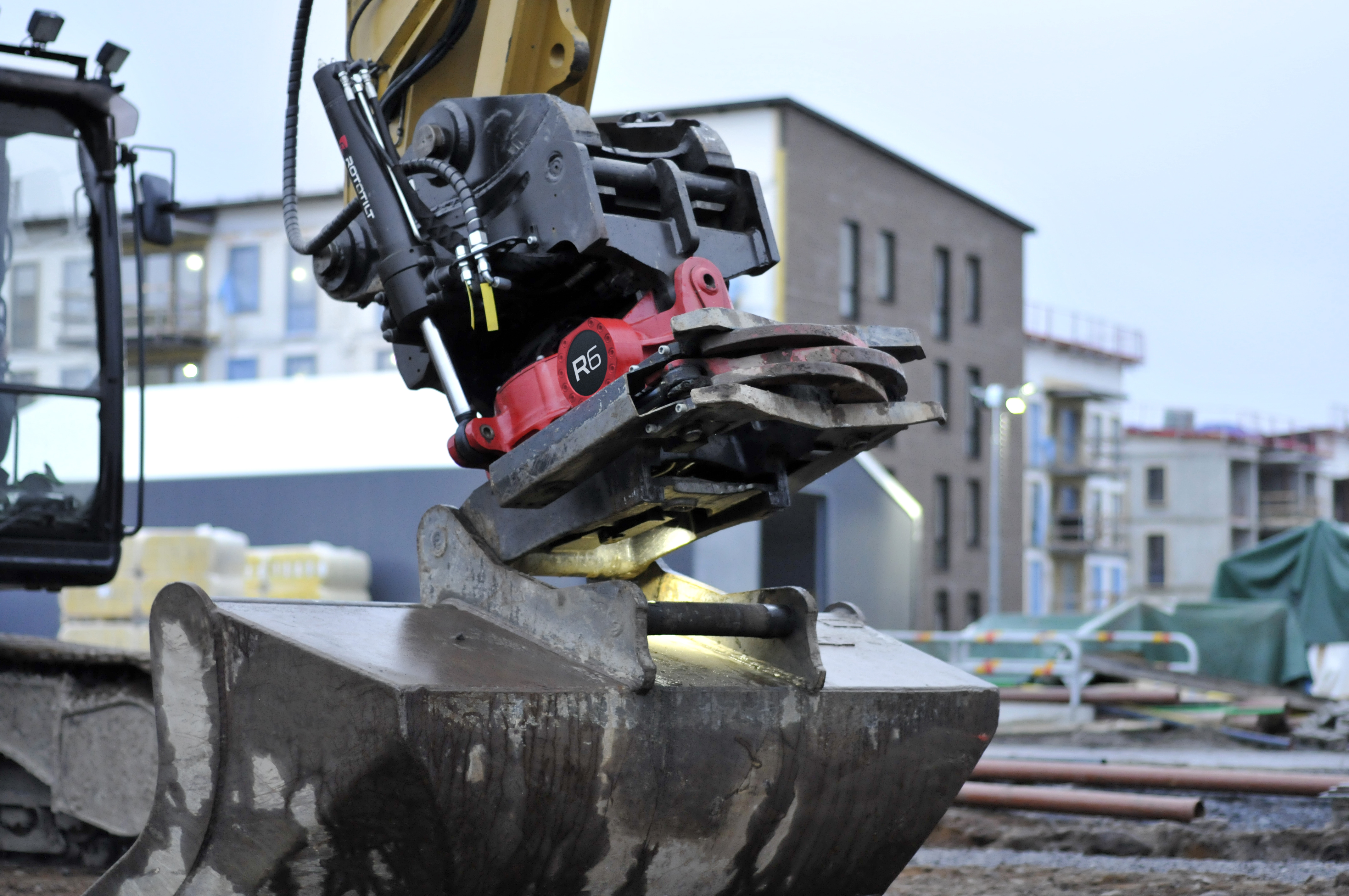 SecureLock™ - for your safety
With SecureLock™ you can be sure that you have properly coupled your tools from the start and that the tool you are using will always be safely secured.
With a built-in sensor in the quick coupler, you get a warning both on the display and with an audio signal so that you know that the coupling of the tool is correct. Monitoring is continuous to ensure that the tool is always locked in place. SecureLock™ also gives a warning if any tool is worn and needs to be inspected.
For even better visibility when connecting tools, SecureLock™ has an LED lamp* that automatically turns on when changing tools. SecureLock™ is an active safety solution that meets and exceeds all applicable safety requirements in preventing accidents caused by dropped tools.
Safety on a new level
SecureLock™ has several indicators that both visually and with an audible signal immediately inform the operator if a tool is not properly locked in place.
SecureLock™ features continuous monitoring to ensure that tools are always securely locked.
SecureLock™ warns the operator when tools are worn and require inspection.
SecureLock™ has an LED lamp that turns on automatically to improve visibility when changing tools.
SecureLock™ is available on Rototilt's quick couplers and tiltrotators, and is compatible with most attachment configurations.
Choose SecureLock™ for both the quick coupler and tiltrotator to attain a unique level of safety for the entire tiltrotator system.


* LED lamp is standard for most quick coupler types. Check with your nearest dealer.
Read about ICS's smart functions below.