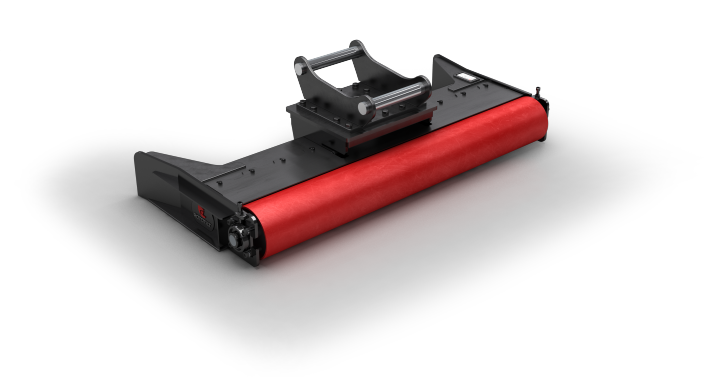 Grading beam GB1500
Rototilt's grading beam optimises grading work on roads and larger land areas. This is a tool optimised for Rototilt's tiltrotators and machine couplers, and in combination this tiltrotator system offers perfect grading results without the need to move the machine as often.
The grading beams, which are available in several different widths, are made from highly durable steel and come with an adjustable roller and bearings of the highest quality. Wear parts in wear-resistant HB450 steel ensure a long service life. What's more, our grading beams are ready for the installation of an excavator GPS system, which together with Rototilt's RPS function enables optimal control.
NOTE: Rototilt grading beam together with the tiltrotator is an effective combination. It is important to only use the grading beam for surface leveling as otherwise the tiltrotator will be exposed to high loads. When moving larger masses, Rototilt's bucket program is recommended.
Technical data
Part number

5414177

5414177

Weight

794 lb

360 kg

Diameter

9.7 in

245 mm

Depth

52 in

1320 mm

Height

15 in

374 mm

Width

59 in

1500 mm

Quick Coupler

S40, S45, S50, S60, QC60-4, QC45-4, QC60-5, QC45-5

S40, S45, S50, S60, QC60-4, QC45-4, QC60-5, QC45-5
Dimensions