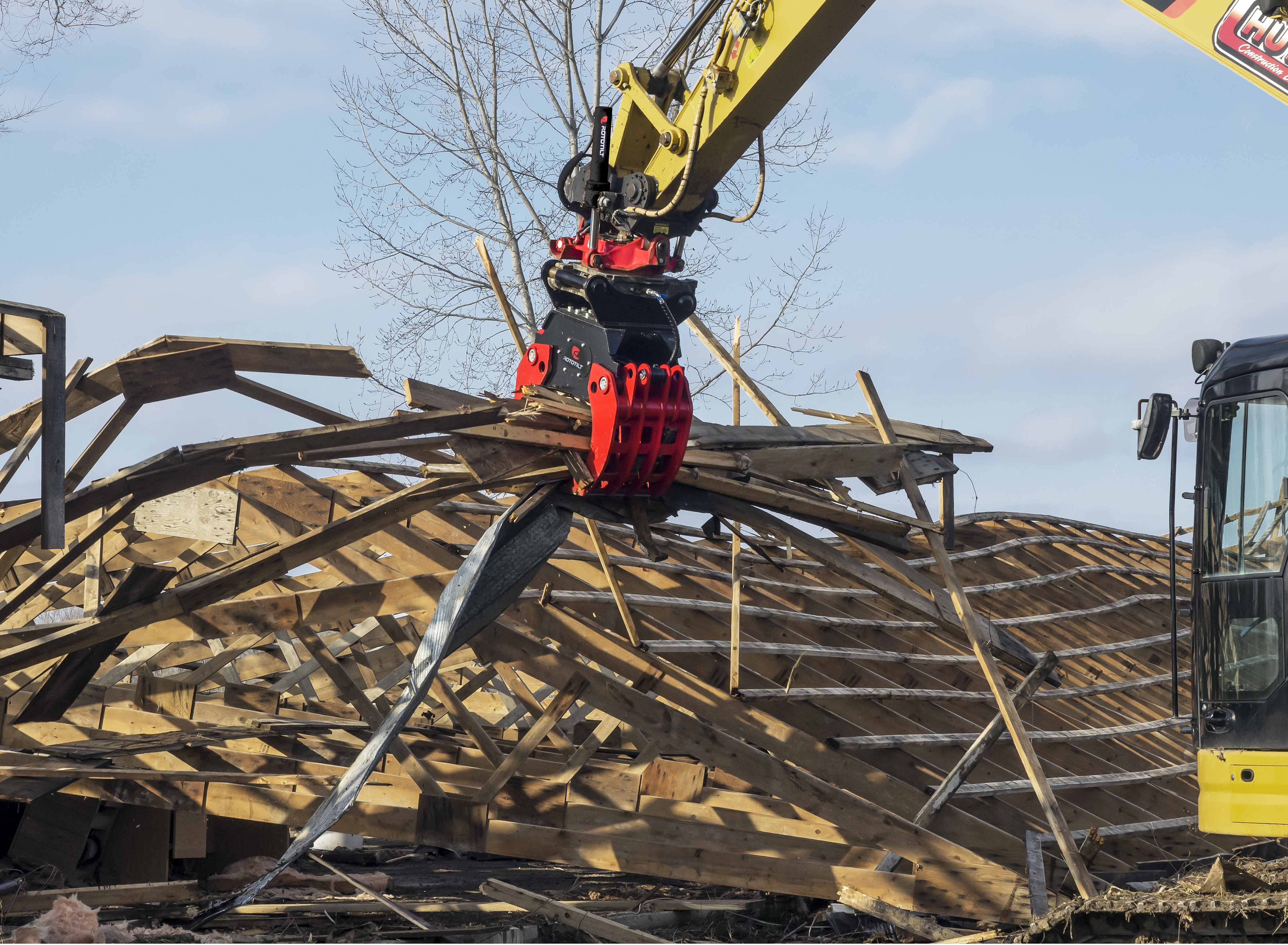 Sorting grapple - Versatility for heavier assignments
Add a sorting grapple to make your machine even more versatile. Our sorting grapple is customized for Rototilt® tiltrotators and performs well for heavier tasks such as handling boulders, lifting timber, demolition, and scrap sorting. Designed for tough jobs. 

Your tools as a part of Rototilt QuickChange™
Rototilt QuickChange™ is a fully automatic quick coupler system, especially developed for Rototilt tiltrotators, machine couplers and tools. This means that you can change hydraulic tools without leaving the cab.