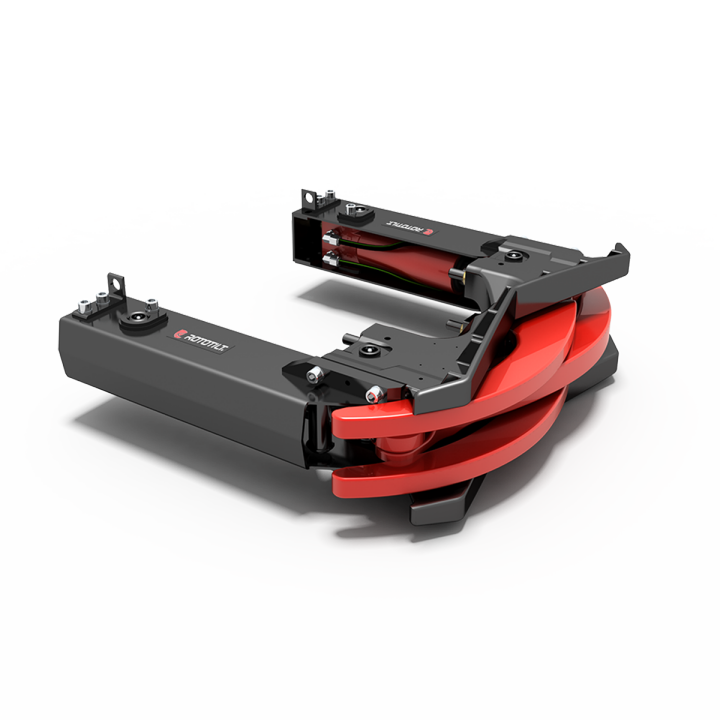 Grapple module RG400
Robotilts Grapple module is an efficient picking and handling tool which makes your excavator even more versatile, and can be used for most types of grapple tasks: pipe laying, paving, light sorting, etc.
The Grapple module has rounded prongs which close fully and are also removable. When you supplement your Rototilt® with a Grapple module, you have an efficient, integrated tool that neither affects height nor limits the bucket movements when the Grapple is not in use. A "friend" that is always there by your side. Ready for action when you need an extra hand.
Some of the advantages
Good grip – Powerful curved grapple prongs (three-finger prongs) give extremely steady grip; nothing will come lose or turn.
Generous grip width – opens out to a maximum.
The quick coupler and Rototilt® model govern the choice of grapple.
Quick installation/removal (can be retrofitted to an existing Rototilt® with a prepared attachment fitting).
Robust grapple prongs.
Heavy duty piston rods – robust design withstands wear and shock.
Compact and low weight – slimline design without unnecessary weight.
Pilot-operated check valves – maintain grip even if pressure suddenly drops.
Easy to service – on-site lubrication or Grapple module removal avoids downtime.
Technical data
Weight

79 lb

36 kg

Max hydraulic pressure

3626 psi

25 MPa

Grapple force, max open

989 lbf

4.4 kN

Grapple force, jaw to jaw

1596 lbf

7.1 kN

Max lifting capacity

661 lb

300 kg

Quick coupler

S40, HS03

S40, HS03
Dimensions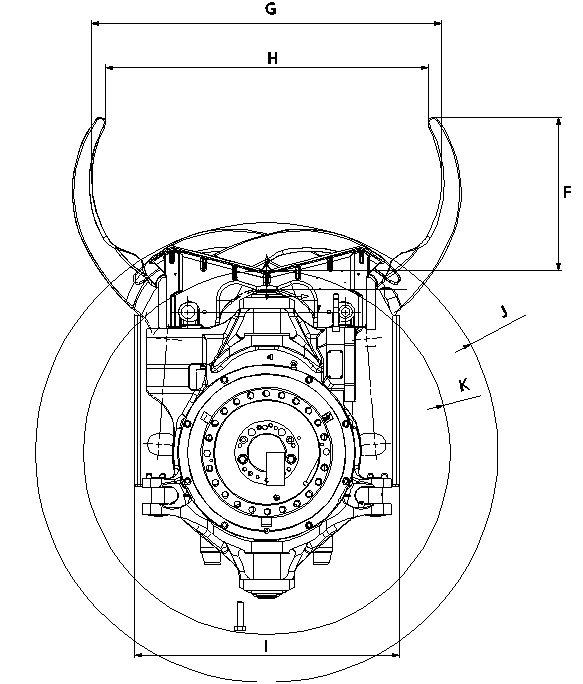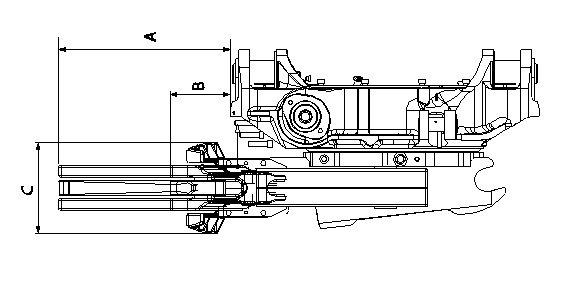 RG400
A
12,2 in
310 mm
B
5,08 in
129 mm
C
6,46 in
164 mm
F
9,17 in
233 mm
G
18,15 in
461 mm
H
16,3 in
414 mm
I
17,36 in
441 mm
J
15,31 in
389 mm
K
12,4 in
315 mm