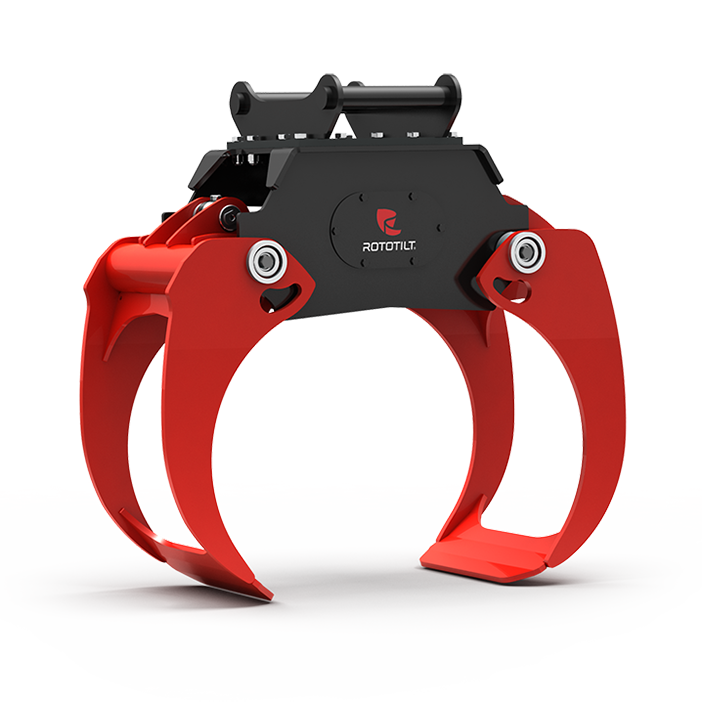 Grapple MG20
The ultra-strong and durable design of the multi-grapples (MG) makes them the optimum utility tool for operators who want to be able to take on more and complementary assignments.

Your grapple with QuickChange™
You can equip your grapple with a hydraulic attachment frame to quickly change tools without leaving the cab. The QuickChange™ attachment frame gives you several benefits and saves time.
More about QuickChange™
Technical data
Minimum working pressure

175 bar

175 bar

Maximum working pressure

250 bar

250 bar

Pressure relief valve

250 bar

250 bar

Recommended flow

30 l/min

30 l/min

Gripping force - arms open

9.5 kN

9.5 kN

Gripping force - arms tip-to-tip

12 kN

12 kN

Max permissible load

3000 kg

3000 kg

Weight

150 kg

150 kg
Grapple area

0.2 m²

0.2 m²

Max grip width

129 cm

129 cm

Min. diameter

8.0 cm

8.0 cm

Width

34 cm

34 cm

Height, tip-to-tip

82 cm

82 cm

Height, max grip width

74 cm

74 cm
Measurement specification