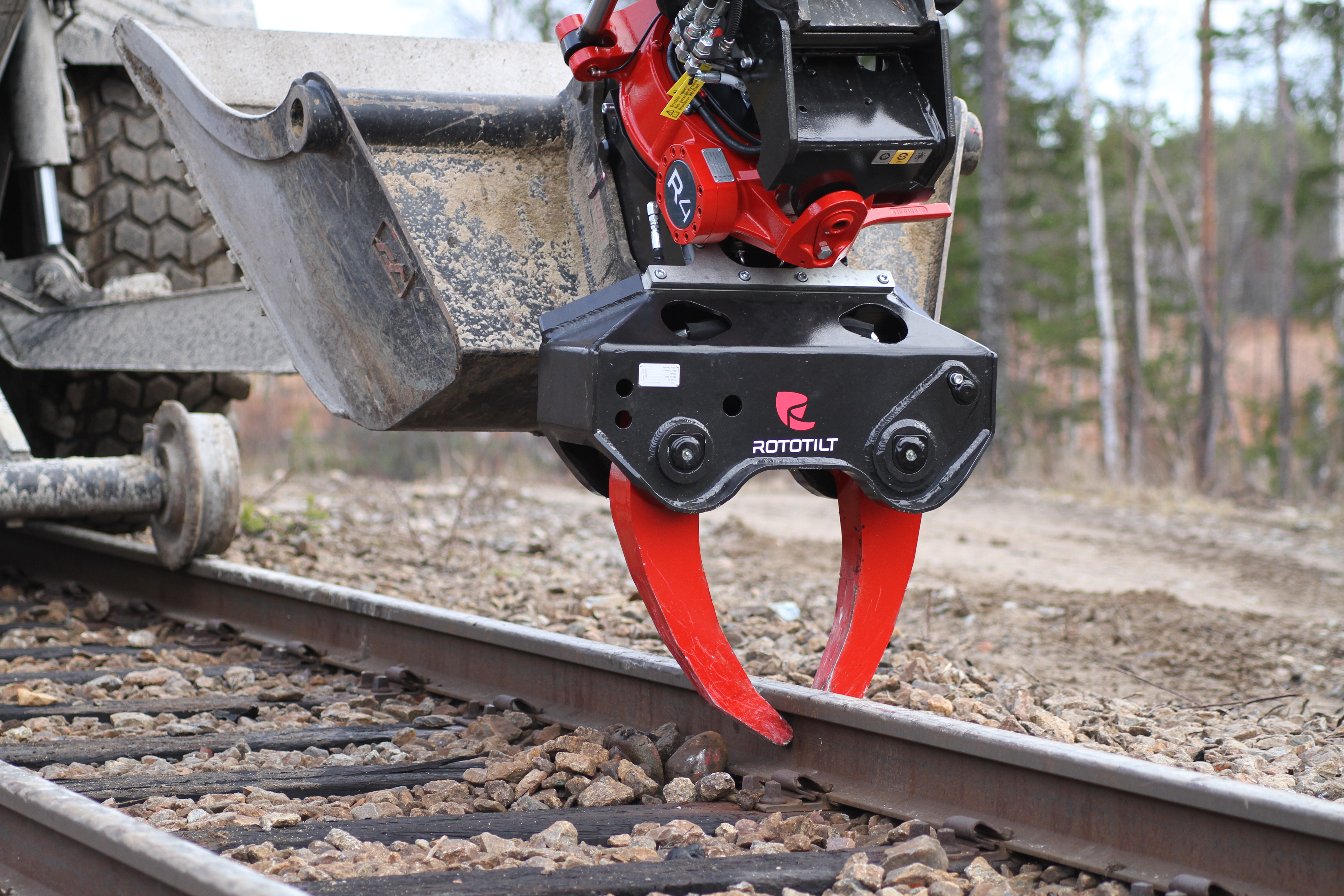 For efficient handling of sleepers and rails
Rototilt's railroad grapple is engineered for those heavier jobs with a design that makes it the optimal choice for handling sleepers and rails, for example. Its smart design also makes the grapple light and strong.
The grapple cylinders are equipped with load-holding valves for improved safety should the hydraulic system lose pressure. Another benefit of the design is that the grapple is detachable. Rototilt's matching quick couplers are compatible both with the railroad grapple and Rototilt's other grapple modules. The railroad grapple can be mounted at the same time as you're using Rototilt's other tools. This makes work much more flexible when you need to quickly switch between various tools for different types of jobs.
Angled 40° for more efficient grapple work
Perfect for those heavier jobs on railroads
Smart design makes the grapple both strong and light
Load-holding valves for increased safety
Optimized for use with Rototilt's tools and control systems
Max. lifting capacity, 5000 kg
Detachable